$35
Easy Image to PDF
A powerful tool for image to PDF conversion with multiple image formats supported!
Standalone program requires no Adobe.
Convert images and documents directly from scanner and digital camera to PDF.
Allow to build PDF for each image, or build to single PDF.
Support all common image formats like JPEG, TIFF, GIF, BMP, PNG.
Drag and drop to re-arrange image order.
Intuitive interface and easy-to-use.
Supports functions like layout, size, watermark, bookmark, etc .
Free TrialBuy Now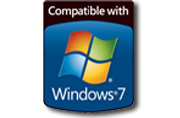 For Windows 98
or above
Why Use?
Details
Screenshot
How It Works
Easy Image to PDF is easy-to-use and highly-efficient software for batch converting multiple distinct formats' images into PDF document. It supports create PDF document source from photos, drawings, scans and faxes. Easy Image to PDF is characterized by intuitive interface and simple operation, which are helpful especially for PDF editor, publisher, writer and designer. Much more rich functions like security, properties and watermark settings are available too.
1.Powerful functions

• Convert images in different formats, or documents directly source from 
   camera, scan and fax to PDF.
• Multiple output patterns available: build single PDF, build for each image,
   build and email, build to multi-page TIFF.
• Enable to rearrange images' order to make sure pages in proper order.
• Enable to modify image attributes before converting, e.g. crop and rotate
   image, adjust contrast and brightness.
• Password protect the output files to avoid unauthorized access ,or restrict
   permission like editing, copying, printing, etc.
• Allows to modify metadata such as title, author, subject and keywords.
• Five types of output file quality selectable to generate PDF file with images
   in different quality.
2. Convenient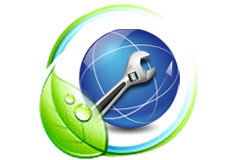 • Allows drag and drop to add files and arrange images' order.
• Convert a large number of images to PDF with minimum consumption 
   of time.
• Enables to import scan paper directly from scanner.
• Allows to email output files or transfer to FTP Server automatically after
   finishing converting.
• With image toolbar, can modify image attributes easily before converting.
3. Compatible
Easy Image to PDF is a standalone program, requiring no other software to support, and it can work under almost all Windows systems, including Windows 98, ME, NT, 2000, XP, VISTA and 7. Software supports convert varied types of images to PDF file which is compatible with Adobe Acrobat version 5 or above.
4. Easy to use and greater efficiency
Easy Image to PDF is an actually efficient image to PDF converter, it can process hundreds of files in only a few seconds and it supports multiple image formats. Also it is easy-to-use, you can easily accomplish your work of conversion in only a few steps even you are a freshman on PDF.
5. Affordable
To bring our customers greater satisfaction in both function and price, although our product is both powerful and efficient, it is cheap compared with other companies' products. And it requires no any other programs, such as Adobe Acrobat Pro which costs hundreds of dollars.
6. Free trial and upgrade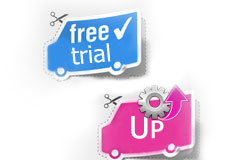 Not sure whether our product works for you, you can download a trial version for free before you buy.
As our products will upgrade continuously for perfection, your version might go behind the time. You can download the latest version of our product when it upgrades, and your license code is valid forever.
7. 30 Day Money Back Guarantee
To protect your equity, we promise our customer an unconditional full payment back guarantee. If our product do not satisfy you completely, you can send your refund request to our support center within 30 days since your order took effect. And we will dispose of your request as soon as we can.
Download Easy Image to PDF for Windows and have a try, It's free. If you have any problem, feel free to Contact Us by email:support@easy-pdf-tools.com. Tell us about your question and design needs, we will be glad to help you solve the problem and you will be on your way to being a PDF expert.
Details
Easy Image to PDF is more powerful program for you to turn your images to popular PDF format. You will easy handle and use the wonderful features below:
1. Multiple image formats
Easy Image to PDF supports almost all the image formats: TIF/TIFF, multi-TIFF, JPG/JPEG, JPEG2000(.JP2, .J2K), PSD, PNG, BMP, WBMP, PCX, GIF, DCX, DIB, RLE, TGA, PBM, PGM, PPM, ICO, PCD, WMF, EMF, CUR etc.
2. Multiple input&output methods
Input images or directories manually.
Input files directly from scanner.
Build to one PDF
Build PDF for each image
Build to multi-page TIFF file
Build and email
Build and send to FTP Server
3. Customization options
Image acquisition either from scanner like TWAIN and WIA, or from digital camera.
Rearrange scanned pages in term of user's need
Images transformation before being converted, de-skew, rotate, crop or flip, etc
Defined page format, such as size, orientation, margin, layout
Supports customized output PDF file size and quality.
4. Types of output files
High quality output- to build PDF file with high quality in printing resolution.
Small size file(color)- compress images size to produce PDF in small size with colorful images.
Small size file(monochrome)- compress images size to produce PDF in small size with monochrome images. This is a great option for sacanned text images.
Small size file(Grayscale)- It is similar to Small size file(color) except for the output file in grayscale.