$27
Easy PDF Rename
A convenient utility program to batch rename PDF files!
Standalone software requires no Adobe Acrobat.
Powerful software to easily batch rename PDF files.
Batch processing at one time with great efficiency.
Modify filename and metadata automatically as user-defined rules.
Renames based on metadata ,attributes or content within PDF file.
Free TrialBuy Now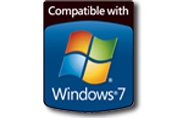 For Windows 98
or above
Why Use?
Details
Screenshots
How It Works
Do you still have no idea on how to rename numbers of PDF files in a convenient way? Easy PDF Rename would provide you best solution, and bring you great satisfaction. This is an amazing utility program that helps to change PDF filename and metadata with multiple methods. With Easy PDF Rename, you will find it can't be easier to rename PDF.
1. Powerful functions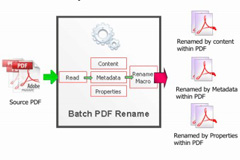 • Batch rename numbers of PDF documents at one time without size limited.
• Allows to add either PDF files or folders which contain PDF documents.
• Two methods to define filename rules: macro parameters and pascal-script.
• Changes file name with metadata like title, subject, author and file size, also
   supports to pick up a piece of text within PDF file to rename.
• Supports metadata modification, such as title, subject, producer.
• Supports work with command line  to rename PDF files automatically.
• Rename file with content tag which can get content by position or keyword.
2.Convenient

• Drag and drop under Windows explorer to add files directly.
• Import & export CSV file for reusage.
• Preview output effect before processing.
• Multiple practical options facilitate you to define rename rules.
• Batch rename amount of PDF files to reduce your work load.
3. Flexible
To meet per requirement, Easy PDF Rename provides multiple options to perform the task of renaming. There are 2 running modes selectable, you can either operate batch mode or use command line to rename automatically. Moreover, software supports customize rename rules with macro parameters or pascal-script.
4.Easy to use and greater efficiency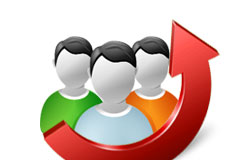 Easy PDF Rename aims to supply the easiest way to batch rename PDF files for you. There are multiple options included in Easy PDF Rename, and you can easily define how to rename with those setting options. Its simple operation will release you from heavy and complicated work, and it will greatly save your time because of its high efficiency.
5. Affordable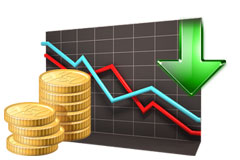 To bring our customers greater satisfaction in both function and price, although our product is both powerful and efficient, it is cheap compared with other companies' products. And it requires no any other programs, such as Adobe Acrobat Pro which costs hundreds of dollars.
6.Free trial and upgrade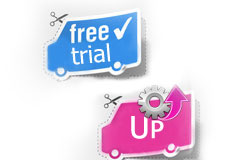 Not sure whether our product works for you, you can download a trial version for free before you buy.
As our products will upgrade continuously for perfection, your version might go behind the time. You can download the latest version of our product when it upgrades, and your license code is valid forever.
7. 30 days money back guarantee
To protect your equity, we promise our customer an unconditional full payment back guarantee. If our product do not satisfy you completely, you can send your refund request to our support center within 30 days since your order took effect. And we will dispose of your request as soon as we can.
Download Easy PDF Rename for Windows and have a try, It's free. If you have any problem, feel free to Contact Us by email:support@easy-pdf-tools.com. Tell us about your question and design needs, we will be glad to help you solve the problem and you will be on your way to being a PDF expert.
Details
1. Rename method
Define new filename with macro, e.g.%Filename%, %Filesize%, %Title%.
Example of macro list :
%Filename%: The file name of original PDF file(without extension);
%Title%: Property "title" in original PDF file;
%Author%: Property "author" in original PDF file;
%Subject%: Property "subject" in original PDF file;
%Keywords%: Property "keywords" in original PDF file.
Define new filename with script as following:
begin
newFilename:=trim(Filename)+'_'+'name';
newSubject:='Subject:'+Subject;
newKeywords:=trim(Keywords);
newAuthor:='Author:'+Author;
newTitle:='Title:'+Title;
Content_newTag_1:=trim(Content_newTag_1);
end.
2. Content tag editor
With this function, you can pick up piece of text within PDF file as new filename. For example, you can select text from the preview window, then choose to get the selected content by position or keyword and apply it. As a result, you could get your file named with the content selected.
3. What is CSV?
A comma-separated values (CSV) file stores tabular data (numbers and text) in plain-text form. Plain text means that the file is a sequence of characters, with no data that has to be interpreted instead, as binary numbers. A CSV file consists of any number of records, separated by line breaks of some kind; each record consists of fields, separated by some other character or string, most commonly a literal comma or tab. Usually, all records have an identical sequence of fields.
CSV is a common, relatively simple file format that is widely supported by consumer, business, and scientific applications. Among its most common uses is moving tabular data between programs that natively operate on incompatible (often proprietary and/or undocumented) formats. This works because so many programs support some variation of CSV at least as an alternative import/export format.