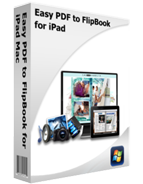 $79

Easy PDF to FlipBook for iPad
Create flip book for iPad reading from PDF with ease!
Convert PDF to flip eBook to read on iPad.
Simple interface and easy operation.
Instant preview with virtual iPad reading interface.
Reserve full content of original PDF, including links.
Make thumbnail for the flip book automatically while importing files.
Various templates for you to choose.
A series of settings to make unique flip book.
Import table of contents or edit one for flipbook manually.
Output flipbook in two optional forms to view on iPad: *.html and *.zip.
Share the iBook via e-mail and social networks like Twitter, Facebook and Digg.
Google Analytics Integration helps collect real-time statistics of the published flipbook.
Free TrialBuy Now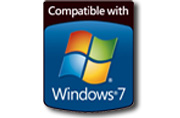 For Windows 98
or above
Flash Player 9.0 or above
Why Use?
Details
Screenshots
How It Works
Easy PDF to FlipBook for iPad is specially designed for iPad users who can easily access your published flip book with their iPads. And this page flip eBook maker concentrates much on the iPad reading interface, providing users with an experience of flipping eBooks on iPad while previewing effects before outputting.
1. Publish iPad-supported flip book

Easy PDF to FlipBook for iPad can help you convert static PDF files into flash eBooks with life-like page flipping effect. And the output flip publication can perfectly run on iPad, no matter online or offline. What's more, the iPad-like interface will show you how your publication will perform on iPad.
2. Reserve full content of original PDF

Do you worry about that the original file content will be altered during the conversion? Indeed, losing information can be worrisome. However, this flip eBook converter will never disappoint you because while making flip book for iPad, it will reserve full content of the original file, including links. And the real-time preview function will enable you to preview and monitor the flip book making process all the time.
3. Navigate with ease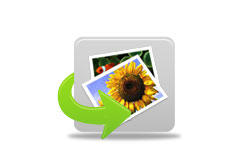 In order to help your readers read flip book with ease and improve reading experience, Easy PDF to FlipBook for iPad will make a thumbnail listing while converting PDF to iPad flip book. Besides, this flipbook maker will import the table of contents of original file if it has. And even if your PDF file doesn't contain table of contents, you can add and edit one manually. With thumbnail or table of contents, readers can turn to the page they want easily.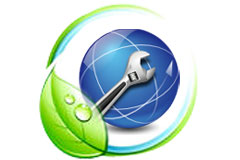 4. Customize stunning iPad flipbook based on template
Easy PDF to FlipBook for iPad provides various pre-designed templates of different style and color for you to choose. And you can customize the flip book based on the template: add background image and color; choose logo and define book title; define book margins.
5. Publish flip book in two optional forms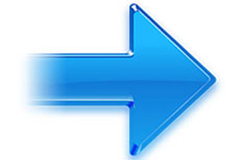 In order to make it more easily accessible, Easy PDF to FlipBook for iPad will enable you to create flip book in flexible formats, for online or offline viewing.
Output in HTML for you to upload to your website for online viewing. Your readers can view the flip book on iPad via Safari Browser.
Save the published flip book as ZIP file and you can send it to others.
6. Share the iBook to increase visitation
To increase the visits, you need to spread your flip book in as many channels as you can. This flip eBook maker will let you and your visitors share the flip publication with ease. You and visitors can send the flip book or the web link to others via e-mail, or share with families, friends and colleagues via social networks such as Facebook, Google, LinkedIn and Twitter. Great traffic will be directed to your flipbook soon.
7. Google Analytics Integration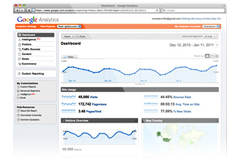 It is very necessary to know how your published flip book performs so as to make sure it won't be out of date. The integration of Google Analytics will surely help a lot. Just add your Google Analytics ID before publishing the flip book for iPad, and after you upload it onto your website, you can get real-time statistics of your book. And then you will know which part performs well, which part needs to improve and update.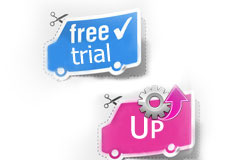 8. Free trial and upgrade
Not sure whether our product works for you, you can download a trial version for free before you buy.
As our products will upgrade continuously for perfection, your version might go behind the time. You can download the latest version of our product when it upgrades, and your license code is valid forever.
9. 30 days money back guarantee
To protect your equity, we promise our customer an unconditional full payment back guarantee. If our product do not satisfy you completely, you can send your refund request to our support center within 30 days since your order took effect, and we will reply you soon.
1.Create flip book with simple steps
First step: Import PDF file (all pages or custom range pages) and select style from built-in templates.
Second step: Customize page turn book with configurable settings such as logo, background image, color, book margins.
Third step: Select output format and start conversion.
2. Import settings
You can choose to import all pages or custom range pages depending on your needs or design.
3. Choose page quality and size
There are five page quality and size to output flip book for iPad reading. High values produce better page quality but require more disk space and more time to download.
4. Reserve original file content
This flip book creator will convert PDF to page turn iPad eBook, and in the meanwhile, it will retain full editorial content of your original files, including links and bookmark.
5. Import bookmark and links
When you import PDF files, you can also enable to import bookmark and links of original PDF files.
6. Add and edit table of contents
If your PDF does not contain table of contents, you can add and define one for the virtual flip book manually.
7. Make thumbnail listing
When you import the PDF files, this flip eBook maker will automatically create a thumbnail list for the flip book.
8. Enable search
Check this function enable to search the imported text content within the flip publication.
9. Templates of different style
Easy PDF to FlipBook for iPad offers various templates for you to fit your book style.
Example:
10. Custom settings
Easy PDF to FlipBook for iPad allows you to customize unique flip book with various configurable settings.
The full options are as below:
11. Two output formats
This page flip software enables you to publish flash page turn book in selectable forms: HTML and ZIP.
12. Smart zoom function
If you or readers can't see the detailed content clearly, the zoom function of this software may do you a big favor. Click on zoom button or double-click on the flip book, you and readers will get better view for any details.
13. Auto play mode
You can enable auto play mode and let the flip book turn page automatically.
14. Social share
After you output the flipbook, you can send the link to social networks such as Facebook, Twitter, MySpace, Google+, Digg and so on.
15. Features of the created flip book
1) Turn the page by clicking page shadow, dragging the corners, typing page number, or page control buttons (first page & last page; previous page &next page);
2) View the flash book with zoom function;
3) Search content with thumbnail and table of contents;
4) Use auto play mode to flip the flip book automatically;
5) Share flip book via Facebook, Twitter, MySpace, Google+, Digg and so on.