$35

Easy PDF Merger
Efficient tool for merging PDF and images to larger PDF file!
A standalone utility program requires no Adobe Acrobat.
Batch merge a large number of PDF files and images with ease.
Supports multiple document formats.
Bookmark, watermark, page number and security are available.
User-friendly interface and simple operation.
Packed with a range of practical and impressive features.
Free TrialBuy Now
For Windows 98
or above
Why Use?
Details
Screenshot
How It Works
Are you still puzzling how to merge multiple PDF files into a larger file? Easy PDF Merger would be an ideal application for you. Easy PDF Merger is very easy-to-use and extremely-speedy desktop software, providing users multiple options to join minor PDF files or image files into a larger file. It supports both Adobe Acrobat PDF files and currently-prevailing image format, even MS office documents(require Easy Office to PDF).
1. Powerful functions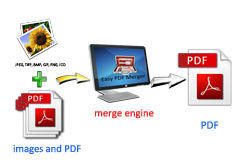 • Batch merge numbers of PDF files and images into a larger PDF file without
   size limited.
• Allows to input PDF files and images through "drag and drop" directly, even
   create screen shot.
• Allows to append customized bookmark, watermark and page number to 
   output PDF file.
• Multiple document formats supported, including any PDF and almost all 
   popular image formats, even Office Documents(Easy Office to PDF needed).
• Password protect the output files to avoid unauthorized access ,or restrict
   permission like editing, copying, printing, etc.
• Supports modify metadata of output PDF files, including title, author, subject
   and keyword.
2. Convenient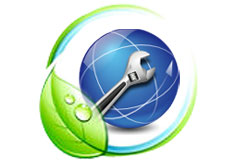 • Supports drag and drop to add documents for merging.
• Allow to add all PDF and image files in a directory(include sub-folder).
• Import & export usually used files list for re-usage.
• Allows to create screen shot and directly applied to merge.
• With intuitive interface, takes only a few steps to complete merging.
3. Compatible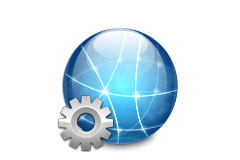 Easy PDF Merger is a standalone program, requiring no other software to support, and it can work under almost all Windows systems, including Windows 98,ME, NT, 2000, XP, VISTA and 7.
And software supports PDF file in any versions of Adobe Acrobat.
4. Easy to use and greater efficiency
Large feature set is included in Easy PDF Merger, but it presents a simple interface. With user-friendly interface, you can easily add files even create screenshot for merging, and its flexible methods facilitate to define how to merge. Also Easy PDF Merger is characterized by its efficiency, you can easily merge hundreds of PDF files and images to a larger PDF in seconds.
5. Affordable
To bring our customers greater satisfaction in both function and price, although our product is both powerful and efficient, it is cheap compared with other companies' products. And it requires no any other programs, such as Adobe Acrobat Pro which costs hundreds of dollars.
6. Free trial and upgrade
Not sure whether our product works for you, you can download a trial version for free before you buy.
As our products will upgrade continuously for perfection, your version might go behind the time. You can download the latest version of our product when it upgrades, and your license code is valid forever.
7. 30 days money back guarantee
To protect your equity, we promise our customer an unconditional full payment back guarantee. If our product do not satisfy you completely, you can send your refund request to our support center within 30 days since your order took effect. And we will dispose of your request as soon as we can.
Details
Easy PDF Merger is more powerful program for you to batch merge PDF pages. You will easy handle and use the wonderful features below:
1. How to merge?
With intuitive interface, you just need 3 steps to accomplish combining as below:
(1) Add files by clicking the "Add" button.
(2) Adjust the file order.
(3) Click "Merge" button.
2. Multiple formats supported
Any PDF files
Image formats:TIFF (.tif), Multi-page TIFF, Windows bitmap (.bmp), GIF (.gif), JPEG (.jpg), Portable Network Graphics(.png), JPEG2000(.JP2, .J2K), Photo Shop Document(.psd), PCX, DCX, DIB, RLE, TGA, PBM, PGM, PPM, ICO, PCD, WMF, EMF, CUR.
Microsoft Office Document formats: Word files(.doc), Word 2007 (.DOCX), Excel files(.xls), Excel 2007(.xlsx), Powerpoint files(.ppt), powerpoint 2007 (.pptx)

*Easy Office to PDF must be installed previously.
3. Customized settings
Properties- Allows to modify the metadata of output PDF file, including title, author, subject and keyword.
Security- to setup password to prevent from unauthorized access and restrict permissions like editing, copying, printing.
Bookmark- With this option, you are enable to use file name as bookmark.
Page number- With this option, you can self-define number type, color, etc. And mark on left/middle/right bottom of pages.
Image- Allows to change image DPI.
Watermark- Allows to select a PDF file as watermark or background.