$27
Easy PDF Password Security
Easily password protect PDF files with standard password or remove PDF security!
Standalone software requires no Adobe Acrobat.
Single file, batch or hot directory mode selectable.
40-bit RC4 and 128-bit RC4 for PDF encryption.
Remove restrictions of PDF file with password pool.
Packed with multiple convenient and impressive features.
Free TrialBuy Now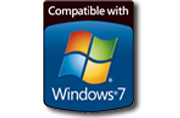 For Windows 98
or above
Why Use?
Details
Screenshot
How It Works
Easy PDF password security is trusted and reliable utility software for changing the password security of existing PDF documents. That means you can either protect your PDF files with 40-bit/128-bit encryption, or remove existing password protection. There are three operating modes available, including single PDF file, batch PDF files and hot directory.
1. Powerful functions

• Three modes selectable to run software, including single file mode, batch
   mode and hot directory mode.
• Have your PDF files Password protected to protect files from unauthorized
   access ,and restrict permission like printing and copying.
• Two encryption algorithm optional: 40-bit RC4(Adobe Acrobat 3.0 or above)
   and 128-bit RC4(Adobe Acrobat 5.0 or above). 
• Remove standard password security from encrypted PDF files in either 
   40-bit/128-bit RC4 or 128-bit AES encryption.
• Password pool is available for removing PDF file security automatically.
2. Convenient

• Right-click integration,supports create/remove a context-sensitive menu.
• Enable to work with hot directory to process automatically.
• Supports batch encrypt and decrypt PDF files at the same time.
• Auto match encrypted PDF file with passwords in password pool to 
  remove security.
3. Compatible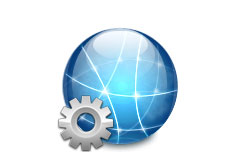 Easy PDF Password Security is a standalone program, requiring no other software to support, and it can work under almost all Windows systems, including Windows 98,ME, NT, 2000, XP, VISTA and 7. Also it supports encrypt or decrypt PDF files which are up to Adobe 9 version.
4. Easy to use and greater efficiency
Although Easy PDF Password Security is integrated with many powerful functions, it presents you a simple interface. Its intuitive interface and simple operation enable you to encrypt and restrict permissions in just a few steps. It is quite easily navigable even you did not operate analogous software before. And its efficient feature will actually save your time.
5. Affordable
To bring our customers greater satisfaction in both function and price, although our product is both powerful and efficient, it is cheap compared with other companies' products. And it requires no any other programs, such as Adobe Acrobat Pro which costs hundreds of dollars.
6. Free trial and upgrade
Not sure whether our product works for you, you can download a trial version for free before you buy.
As our products will upgrade continuously for perfection, your version might go behind the time. You can download the latest version of our product when it upgrades, and your license code is valid forever.
7. 30 Days Money Back Guarantee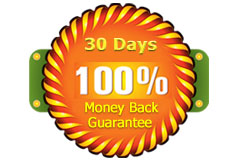 To protect your equity, we promise our customer an unconditional full payment back guarantee. If our product do not satisfy you completely, you can send your refund request to our support center within 30 days since your order took effect. And we will dispose of your request as soon as we can.
Download Easy PDF Password Security for Windows and have a try, It's free. If you have any problem, feel free to Contact Us by email:support@easy-pdf-tools.com. Tell us about your question and design needs, we will be glad to help you solve the problem and you will be on your way to being a PDF expert.
1. Encryption & decryption
Two encryption algorithm optional: 40-bit RC4(Adobe Acrobat 3.0 or above) , 128-bit RC4(Adobe Acrobat 5.0 or above).
Remove standard password security: 40-bit/128-bit RC4 , 128-bit AES encryption.
2. Password pool
Password pool is the key feature to remove restrictions from PDF. User can manually add numbers of possible passwords to password pool for decryption. With the passwords in password pool, software will automatically remove password or restriction so that can print,edit or copy the PDF files.
Note: If you absolutely have no idea what the password is, Easy PDF Restrictions Remover won't works for you. And you may need other software to crack.
3. Versatile
with Easy Password Security, expiration date and time of PDF file can be set or removed.
It also support metadata(properties) modification. That is, you can change the description of title, subject, author and keywords
4. Hot directory
A helpful function aims to bring you more convenience and increase your business efficiency. Under hot directory, as long as detecting the Office files are saved in the monitored folder, they would be encrypted automatically with the original files being moved to backup directory.
5.Notice
The free trial version can not change the initial password and expiration info, if you want complete functionality, please pay for a full version.