$35

Easy PDF Page Master
Excellent PDF page edit master to handle pages as you want!
Standalone utility program requires no Adobe Acrobat.
User-friendly interface and great efficiency.
Insert & delete PDF pages as per need.
Reorder & resize PDF pages.
Customize pages or page range for operation.
Free TrialBuy Now
For Windows 98
or above
Why Use?
Screenshots
How It Works
Easy PDF Page Master is a both convenient and practical tool for those who usually edit PDF file , like lawyer, businessman, editor and publisher. It is packed with almost all common page edit options, allowing users to give their editorial talents free reign. It is no doubt that you would be impressive by software's powerful functions and convenient features.
1. Powerful Functions

• Enable to rearrange pages order to make pages in proper order.
• Insert new blank page to any position as per need.
• Allow to delete selected pages or selected page range.
• Merge multiple PDF files into a larger one.
• Allow to copy and paste pages.
• Extract selected pages or page range from PDF document.
• Assemble pages with sequence, cross, odd/even pages or manual definition.
• More page options like page rotation, resizing page are available.
2. Convenient

• Batch process amounts of PDF files with great efficiency.
• Edit PDF pages intuitively with preview feature.
• Add PDF files to edit pages directly by drag and drop.
• Edit PDF pages with varied practical edition options provided.
3. Easy to use and greater efficiency
Easy PDF Page Master is characterized by its user-friendly interface and simple operation, which facilitate your to edit PDF pages as you want, even you didn't operate analogous software before. With Easy PDF Page Master, you can easily batch process amounts of PDF files at the same time at extremely-fast speed.
4. Affordable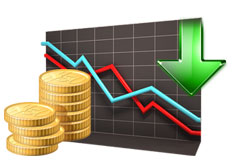 To bring our customers greater satisfaction in both function and price, although our product is both powerful and efficient, it is cheap compared with other companies' products. And it requires no any other programs, such as Adobe Acrobat Pro which costs hundreds of dollars.
5. Free trial and upgrade
Not sure whether our product works for you, you can download a trial version for free before you buy.
As our products will upgrade continuously for perfection, your version might go behind the time. You can download the latest version of our product when it upgrades, and your license code is valid forever.
6. 30 days money back guarantee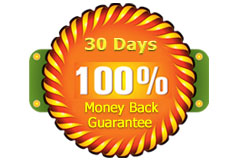 To protect your equity, we promise our customer an unconditional full payment back guarantee. If our product do not satisfy you completely, you can send your refund request to our support center within 30 days since your order took effect. And we will dispose of your request as soon as we can.