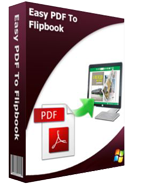 $99

Easy PDF to FlipBook
Convert PDF to Flipbook with vivid flipping animation effect!
Batch convert PDF to Flipbook with great efficiency.
Fantastic 3D flipping flash effect and personalized options.
Intuitive preview screen and simple operation.
Retain original PDF layout ,hyperlink and bookmark when converting.
Supports for mobile device like iphone, ipad and android device.
Free TrialBuy Now
For Windows 98
or above
Flash Player 9.0 or above
Why Use?
Details
Screenshots
How It Works
Have you been tired of stereotyped ebook? Do you want to display your business, your work or documents in a more vivid way? I believe Easy PDF to Flipbook will actually satisfy you, owing to its powerful functions and impressive 3D dynamic animation effect it produces. With this program, you can easily convert any PDF files to booklet with amazing flipping effect.
1. Powerful functions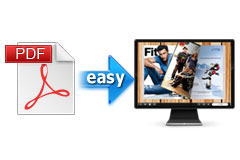 • Convert any PDF files to fantastic booklet with 3D flipping book animations
   effect and sound.
• Simulate the flipping effect of real book, bringing you impressive experience.
• Output flipbook in the following format: *.html, *.zip, *.exe and *.app. Even
   support burn to CD.
• Design unique flipbook to meet per requirement with fully customized options. 
• Batch convert  a large amount of PDF files to flip books at the same time. 
• Allows to Social share the produced flipbook directly to such as Facebook, 
   Twitter and so on with shortcut key.
• Supports much more practical functions like sound, bookmark, security, 
   multi-language version and hyperlink.
2. Convenient

• Various built-in templates are available to help create a standard 
   flipbook quickly.
• Real-time preview function enables to design unique effect intuitively.
• With social-share shortcut, can one-click to share your wonderful work.
• Supports batch convert at the same time to save time. 
• Upload produced flipbook to network server so as to view everywhere.
3. Flexible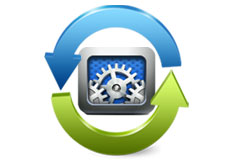 Easy PDF to Flipbook is packed with many flexible features, you can freewheelingly design flipbook as your will with varied built-in options. As well, you can convert any PDF file to flipbook in different formats so that can meet different applications.
4. Easy to use and greater efficiency
Easy PDF to FlipBook is not only powerful but also easy-to-use, though it is packed with varied powerful functions, it presents you a simple interface. It provides multiple elegant templates and setting option, which are selectable for you to design a unique page-flipping book in just a few steps. Also Easy PDF to FlipBook work at an amazing speed, in minute you can achieve your ideal FlipBook no matter how large the file is.
5. Affordable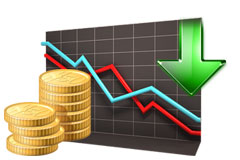 To bring our customers greater satisfaction in both function and price, although our product is both powerful and efficient, it is cheap compared with other companies' products. And it requires no any other program, such as Adobe Acrobat Pro which costs hundreds of dollars.
6. Free trial and upgrade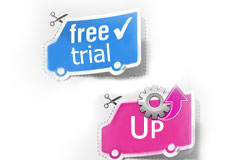 Not sure whether our product works for you, you can download a trial version for free before you buy.
As our products will upgrade continuously for perfection, your version might go behind the time. You can download the latest version of our product when it upgrades, and your license code is valid forever.
7. 30 days money back guarantee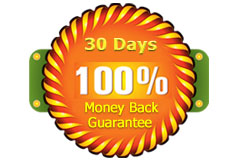 To protect your equity, we promise our customer an unconditional full payment back guarantee. If our product do not satisfy you completely, you can send your refund request to our support center within 30 days since your order took effect, and we will reply you soon.
1.How to convert?
First step: Import PDF file and select style from built-in templates.
Second step: Customize flipping book option such as background, bookmark, etc. to design as per requirement.
Third step: Determine what format to produce and click to convert.

		      Finished and you will get the flipping book you want.
2. Multiple language
Languages including Arabic, Chinese, English, French, German, Greek, Hebrew, Italian, Japanese, Portuguese are built in to allow you to produce flipbooks in different language. Even you can load more languages and edit existing languages.
3. Templates
To facilitate you to create impressive page-flipping book, there are multiple elegant templates included in Easy PDF to FlipBook and you can select from them to create your ebook.
Example:
4. Rich customized settings
Easy PDF to FlipBook provides multiple practical options to design the ebook, you can fully perform your innovation and achieve the ideal works.
The full options are as below:
5. Upload online
In order to manage your FlipBook anywhere, Easy PDF to FlipBook allows you to upload the generated Ebook to FlipBuilder.com server which belongs to our company.
After you finish designing your page-flipping book, you can simply click "Upload Online" button to login your account and upload to network server. Once your ebooks are uploaded, you can view and manage them via web browser at provided URL.
Note: If you have no account, it will take you a minute to register one.
6. Security
Security option allows to setup single password to protect the flipbook from being viewed without authorization. With this function, you can password protect either all pages or part of pages in the output flipping book.
7. Output option
Software allows to create four types of flip books, including html, zip, exe and app. Beside that, it supports burn the output flipping book to CD, and make mobile version for iphone, ipad, android device and so on when converted to html format.