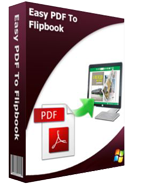 Easy PDF Tools Themes for Dazzling
Amazing and Beautiful templates are provided to make fascinating page flip book.
They can help to save much of your time and it is free to download.


Flash Player 10.0+
Make fascinating FlippingBook with Dazzling themes
Dazzling themes show you amazing golden and yellow color pictures. However, they are with dazzling color and effect. They will show you their most beautiful side. Dazzling themes not only abstract but also can express the object and feeling for us. The neat template is shinning leaves and rattan. They are so energetic and try hard to absorb sunlight. The theme of float template is also showing you the wonderful leaves and rattan. Anyway, the yellow color is also standing for the autumn. When we see the yellow leaves we think about autumn. And then the good and comfortable weather come to our mind. Then in classical templates we prepare a nice dazzling picture for you as well. With the third theme, the color is also golden and yellow. Or you also can say it is the color of sun set or the evening. Anyway, don't you think it is quite a comfortable color to make you enjoy your flash flipbook better than before?
To use Themes & Template, you must install Easy PDF to FlipBook software frist!
You can also reference to Order FAQs for more details about purchase.
Dazzling Themes Screenshots