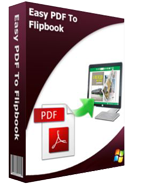 Easy PDF Tools Themes for Easy Life
Attractive and Simple templates are provided to make fascinating page flip book.
They can help to save much of your time and it is free to download.


Flash Player 10.0+
Make fascinating FlippingBook with Easy Life themes
Today's easy life themes show users some creative and beautiful pictures to express the meaning of easy life. In the busy day, most of us are chasing the easy life with fun and happiness. Now, easy life themes will show you some simple picture to show you how to enjoy the easy life. The first theme is just with an earphone. And there is a word "smile" there. It means life is not so complicated, you just need to put and earphone feel it and smile to it. Then it will smile to you as well. The second theme is telling us we should know that love is not only asking but also giving. It is relative. The third theme is to show us we should find out something new and enjoy something creative about our life. Then we would feel so disappointed and bored. Just create something new and look at the life in a different side, then you will see the world and the life is so easy. Here, just download the easy life themes to enjoy the wonderful flash flipping book.
To use Themes & Template, you must install Easy PDF to FlipBook software frist!
You can also reference to Order FAQs for more details about purchase.
Easy Life Themes Screenshots