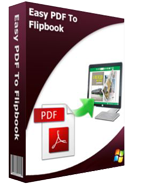 Easy PDF Tools Themes for Fallen Leaves
Wonderful templates are provided to make fascinating page flip book.
They can help to save much of your time and it is free to download.


Flash Player 10.0+
Make fascinating FlippingBook with Fallen Leaves themes
Fallen Leaves themes will make three artistic and romantic pictures for you. As we all that, fallen leaves are one part of the sceneries of the autumn. If you can find carefully, you will see the fallen leaves also can create some wonderful sceneries. Now the fallen leaves themes consist of three fallen leaves pictures. The three pictures were taken with a close-up photography. It can show up the feeling of the autumn and the leaves better. They seem the same but also have some difference. Anyway, we hope the fallen leaves can make you feel more about the autumn and enjoy the good weather and the wonderful sceneries. Now just change the fallen themes so that you can enjoy the flash flipbook better.
To use Themes & Template, you must install Easy PDF to FlipBook software frist!
You can also reference to Order FAQs for more details about purchase.
Fallen Leaves Themes Screenshots