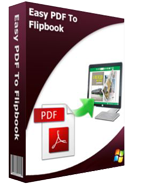 Easy PDF Tools Themes for Garden Art
Beautiful and Modern templates are provided to make fascinating page flip book.
They can help to save much of your time and it is free to download.


Flash Player 10.0+
Make fascinating FlippingBook with Garden Art themes
Garden Art themes are going to show you the modern garden art with design effect. Many of you spend much time on weekend to make a wonderful garden in order that the children has a good place to play and the adults has a wonderful place to enjoy the weekend. In Garden Art themes, there are three pictures about the amazing garden or part art. The first theme is describing a great lake in the part. The green trees and grasses, the blooming and colorful flowers, the peaceful and clear lake constitute a wonderful place to relax. The second theme is telling the part of Chinese style. The crooked lane, green tree and stylish pavilion form a Chinese art. The third theme is to show a modern garden art of house. The simple decorate makes the garden full of alive and green smell. If you are going to decorate your garden, just try to find out the own stylish art of your garden. Now just download the garden art themes to enjoy the flipbook.
To use Themes & Template, you must install Easy PDF to FlipBook software frist!
You can also reference to Order FAQs for more details about purchase.
Garden Art Themes Screenshots