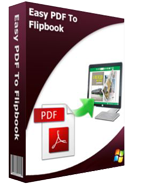 Easy PDF Tools Themes for Poppy Flower
Beautiful and charming templates are provided to make fascinating page flip book.
They can help to save much of your time and it is free to download.


Flash Player 10.0+
Make fascinating FlippingBook with Poppy Flower themes
Poppy Flower themes show you the beauty of poppy flowers. Perhaps you don't have a look at poppy flower before, but you may know that poppy plays an important role in medicine files. In order to make users to have an idea what does poppy looks like, we create poppy flower themes. The first theme is to show you a close-up poppy flower to users. It is blooming beautifully. The second theme is a picture that many blooming poppy flowers surround the flash flipping book. You can enjoy the beauty freely while you are enjoying the flipping book. The third theme is showing you a picture full of poppy flowers. There are some large flower and small. The red color of the poppy flowers is so shinning and attractive but not vulgar and boring. However, the poppy flower is beautiful but also it is poisonous. When we enjoy the beautiful poppy flower and we also should protect ourselves from the harm of poppy. Now just download the poppy flower themes to feel her beauty and enjoy your PDF to flipbook.
To use Themes & Template, you must install Easy PDF to FlipBook software frist!
You can also reference to Order FAQs for more details about purchase.
Poppy Flower Themes Screenshots