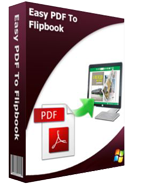 Easy PDF Tools Themes for Puppy
Adorable templates are provided to make fascinating page flip book.
They can help to save much of your time and it is free to download.


Flash Player 10.0+
Make fascinating FlippingBook with Puppy themes
Today we will focus on talking about the puppy. Yes, the puppy themes today will show you several wonderful pictures of puppy. There are three puppies on the first themes. They are looking far ahead and with adorable eyes. We can see that easily they are thinking something. The second theme is a sleeping puppy. He is enjoying his dream with his toy. How cute he is! The third theme is about another cute puppy. He is on the ground and look at somewhere. He is as cute as last puppy. Don't you think so? Now just download the puppy themes to enjoy the flash flipbook slowly.
To use Themes & Template, you must install Easy PDF to FlipBook software frist!
You can also reference to Order FAQs for more details about purchase.
Puppy Themes Screenshots