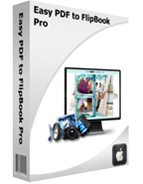 Easy PDF Tools Themes for Render Effect
Wonderful and Peaceful templates are provided to make fascinating page flip book.
They can help to save much of your time and it is free to download.


Flash Player 10.0+
Make fascinating FlippingBook with Render Effect themes
Today we are going to introduce some beautiful sceneries of render effect. Here we are going to show you three pictures after render effect. It looks so beautiful and wonderful as well. Now let the render effect themes bring you into the wonderful render effect land. The first theme is showing us a wonderful house. There are lake, garden and beautiful house. That's dreamy house and a wonderful place to live and play. The second theme is showing the beautiful scenery of the nature. It is natural, with fresh air and clean water. Don't you think is quite a good place to relax? The third theme is showing a standalone wooden house. There are many trees and grasses around the house. There is a bridge across the lake. It looks quite wonderful there. Now, just download the render effect themes to relax yourselves and enjoy your flash flipbook comfortably.
To use Themes & Template, you must install Easy PDF to FlipBook software frist!
You can also reference to Order FAQs for more details about purchase.
Render Effect Themes Screenshots