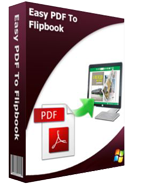 Easy PDF Tools Themes for Yellow Flowers
Beautiful templates are provided to make fascinating page flip book.
They can help to save much of your time and it is free to download.


Flash Player 10.0+
Make fascinating FlippingBook with Yellow Flowers themes
Today we are going to talk about yellow flowers. In yellow flower themes you will see three wonderful and fresh pictures in different style of yellow flowers. Now let's give more details about yellow flowers themes. First theme of Neat template is a closer up photography of flower bud. Don't you think it is quite amazing pictures when the flowers bud is been zoomed in. The second theme in Float theme is showing the flower is growing up and absorbing the sunshine. The third theme in fresh template is another kind yellow flower. The yellow flower is under the green background, it just seems so comfortable and beautiful. Now just download the comfortable yellow flowers themes to relax yourself while you are reading.
To use Themes & Template, you must install Easy PDF to FlipBook software frist!
You can also reference to Order FAQs for more details about purchase.
Yellow Flowers Themes Screenshots